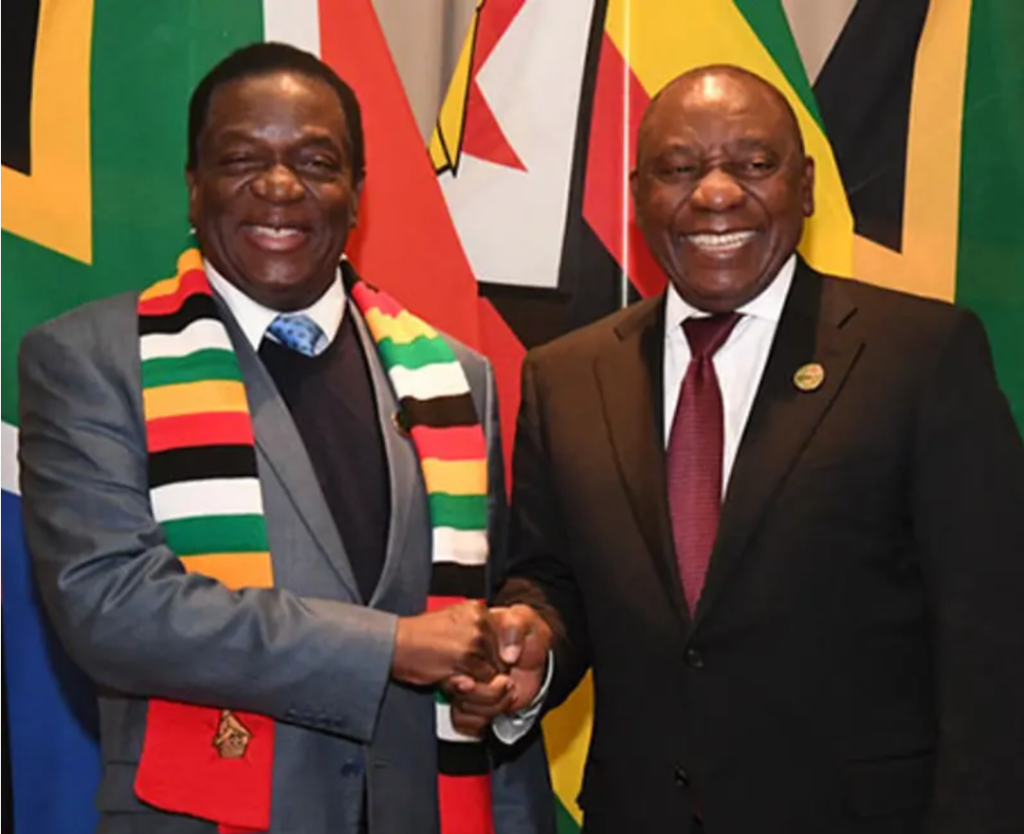 By Own Correspondent- South African President, Cyril Ramaphosa has arrived in the country ahead of the official opening of the third session of the Zimbabwe-South Africa Bi-National Commission (BNC) set for tomorrow.
He was met at the Robert Mugabe International Airport by his counterpart, President Emmerson Mnangagwa and his two Vice Presidents Constantino Chiwenga and Kembo Mohadi and other senior government officials.
The Ministry of Information, Publicity and Broadcasting Services confirmed that President Mnangagwa will host a banquet in honour of President Ramaphosa this evening.
The BNC opened in Harare this morning with a meeting of senior officials which called for vigorous implementation of bilateral agreements between the two countries.
Zimbabwe's Foreign Affairs and International Trade Secretary Ambassador James Manzou and his counterpart, South African Director-General of the Department of International Relations and Cooperation Kgabo Mahoai officially opened the meeting.
The BNC is the highest bilateral framework of co-operation between Zimbabwe and South Africa and the second session of the BNC between the two countries was last convened in South Africa in October 2017.-StateMedia
If our services have assisted you, our work would be much more secure with your help – 

For as little as £5, you can support ZimEye – and it only takes a minute.